| S.No | Name | Designation |
| --- | --- | --- |
| 1 | DR. SANJEEV BHAGAT | Professor & Head |
| 2 | DR. DIMPLE SAHNI | Associate Professor , I/C Unit II |
| 3 | DR. SANGEETA AGGARWAL | Associate Professor |
| 4 | DR. DINESH KUMAR SHARMA | Associate Professor |
| 5 | DR. PARWINDER SINGH | Associate Professor |
| 6 | DR. BALDEV SINGH | Re Employed |
ENT examination unit with high definition microscope for ear examination. Deafness is a condition where the ability to detect certain sound frequencies is partially or completely impaired. A person may need to see an ENT specialist if they are suffering from partial or full deafness. Furthermore, an ear disorder, such as an ear infection, hearing impairment, diseases that affect balance, tinnitus (ringing in the ears), or pain in the ear are also treated by an ENT. The experts in our ENT hospital specialize in performing Cochlear Implant (CI) Surgeries on patients who are profoundly deaf or hard of hearing. Cochlear Implants are primarily designed to mimic natural hearing. Often referred to as bionic ear, it works by using special technologies that mimic the non-working parts in the ear.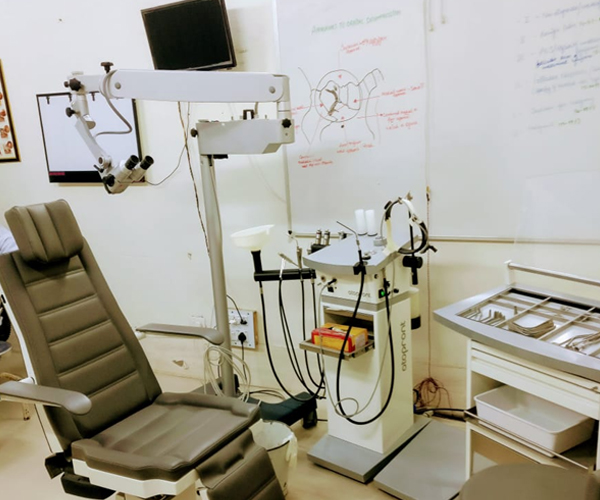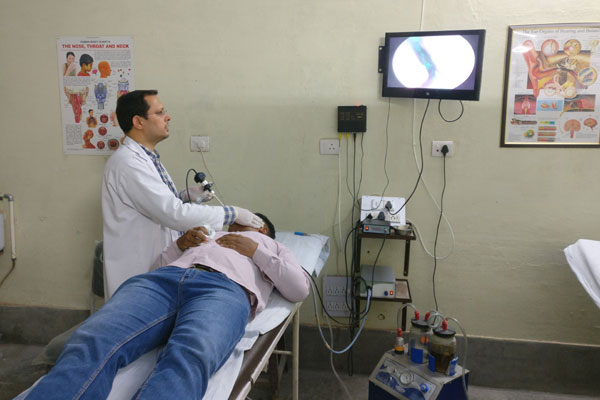 Audiology room situated in ENT OPD where following test facility is available for assessment of hearing
1. Pure tone audiometry
The most prevalent type of hearing loss, sensorineural, is attributed to damage to the cochlea or the auditory nerve and cannot consequently be corrected through surgical or medicinal means.
2. OAE
Otoacoustic Emission (OAE) tests objectively assess hearing capability through the measurement of echoes after the sound is introduced from a soft earpiece.
Minor operation theater situated in ENT OPD where following facility are available
1. Diagnostic nasal endoscopy
2. Otoendoscopy
3. Laryngeal endoscopy
4. TCA application
5. Suction and cleaning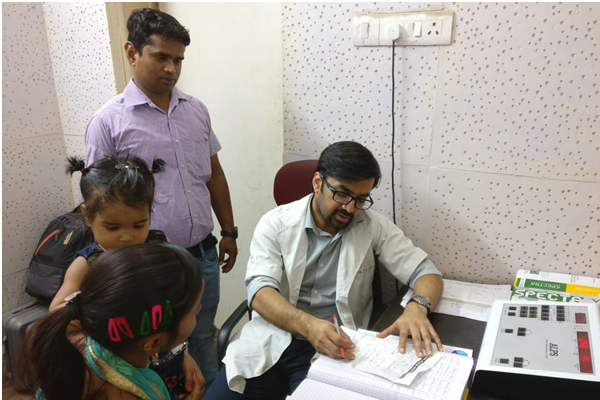 OPD DAYS
MONDAY, WEDNESDAY, FRIDAY – UNIT I
TUESDAY, THURSDAY, SATURDAY – UNIT II
OT DAYS
MONDAY, WEDNESDAY, FRIDAY –UNIT II
TUESDAY, THURSDAY, SATURDAY – UNIT I
SERVICES PROVIDED
OPD SERVICES
MINOR OT PROCEDURES – LARYNGEAL, NASAL AND OTO ENDOSCOPIES
MAJOR OT PROCEDURES- ALL MAJOR EAR NOSE THROAT AND HEAD AND NECK SURGERIES
EMERGENCY SERVICES
EMERGENCY OT PROCEDURES –TRACHEOSTOMY, I&D, FOREIGN BODY REMOVAL
TEMPORAL BONE DISSECTION WORKSHOPS
AUDIOLOGICAL TESTING (PTA, IMPEDANCE, OAE)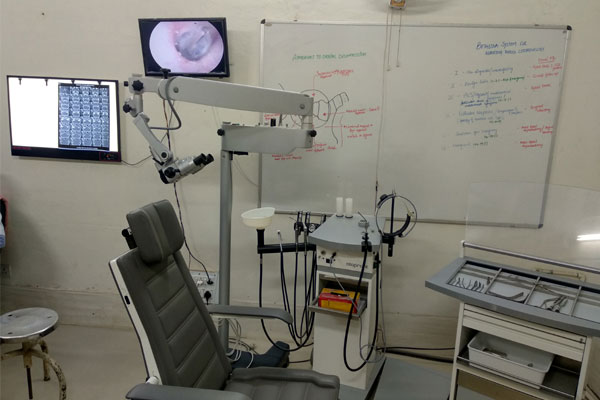 ACHIEVEMENTS
Various publications in national journals
Temporal bone workshops